Homestar LED 3-Panel Garage Light
Homestar LED 3-Panel Garage Light



80w 8000lm 5000K CRI80 E26 BASE 50000HOURS
Features:
80-watt LED 3-panel garage light with 8000 lumens of brightness
5000K temperature provides a cool and bright light, similar to natural daylight.
With a lifespan of 50,000 hours, you can rest assured that replacements won't be necessary frequently.
Panels can be folded up to 90 degree, which make sure almost 360° area can be illuminated
With an E26 medium base, the light installs easily in standard fixtures.
For indoor use
ETL rated for damp location installation
PERFORMANCE
Material Aluminum Colour Black Lens Type Clear

Size 258x284x107mm(10.16 x 11.18 x 4.21 inches)
Watts (W) 80 Voltage (V) 120 Base E26 Base
Delivered Lumens (lm) 8000.0 Efficacy (lm/W) 100.0

Chip Brand Bridgelux
Color Rendering Index (CRI) ≥80
Color Temperature (K) 5000
Beam Angle 120 Power Factor 0.90
Min. Ambient Temp (℃)-20
Max. Ambient Temp (℃)65nvironment humidity
LUMEN MAINTENANCE
L70 (Hours)50000
Warranty (Years)5
LISTINGS
DesignLights Consortium®Standard
FCC Y



DIMMING CONTROL
Dimming compatibleN
DimmingN
Instruction
1.Please read the product specification carefully, and confirm the use environment is in line with the specifications of the book, on the condition of before install and use;
2.Before the product is plugged into a power supply, please ensure the switch is in off state;
3.Lamps and lanterns should be installed by a qualified electrician, electrical wiring conforms to the IEE standards or national standards;
4.Install the fixture to the lamp holder (not included)until it is locked in place. Angles of the light blades are fully adjustable.Light blades have a 90-degree vertical-upward rotation.
5.Do not make the light work in the condition of voltage too high or too low for a long time, it will affect the normal use function and life time;
6. Do not install the light close inflammable, no matter what circumstances, lamps and lanterns can't be covered with insulating material or similar material;
7.When install, replace, clean lamps and lanterns, must cut off power supply, ensure the personal safety;
8.When find abnormal work of lamps and lanterns (self-extinguishing, flash), please check the attachment plug contact performance, whether the power supply voltage is normal, if the voltage is normal, the light may be failed and need to replace it with new light;
9.If need to clean the surface of lamps and lanterns, please switch off the power supply! With dry soft cloth glued soapy water. after cleaning, wipe with dry cloth again, please do not use banana oil volatile substances to wipe the surface of lamps and lanterns, please do not spraying the lamps and lanterns with any chemicals, the surface of lamps and lanterns may be chanced or damaged;
10. Please do not disassemble the product by yourself, it may damage the internal components. Self remove cannot enjoy the warranty service.
APPLICATION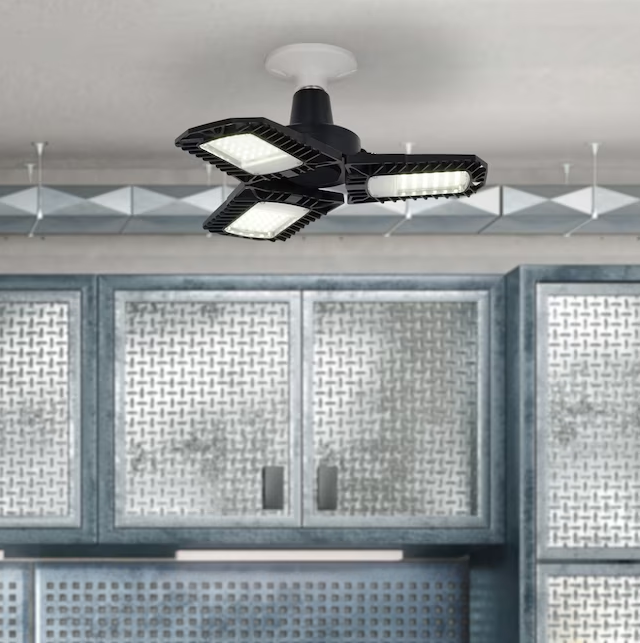 DIMENSIONS
Product Weight (lbs.)0.60
Product SizeL232*W153*H92.5mm
Carton SizeL500*W340*H275mm
Pieces per Carton8
Pieces per 20GP4180
Pieces per 40GP8360